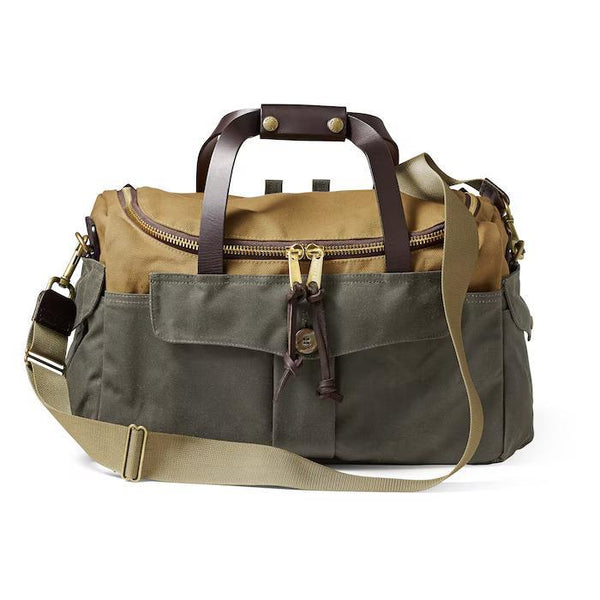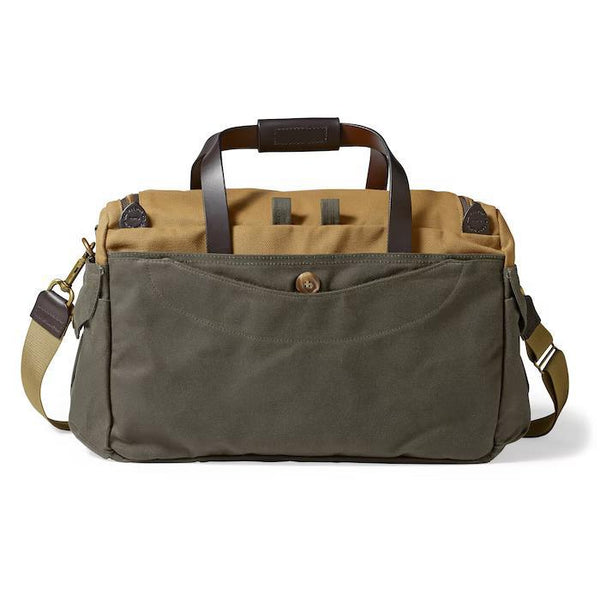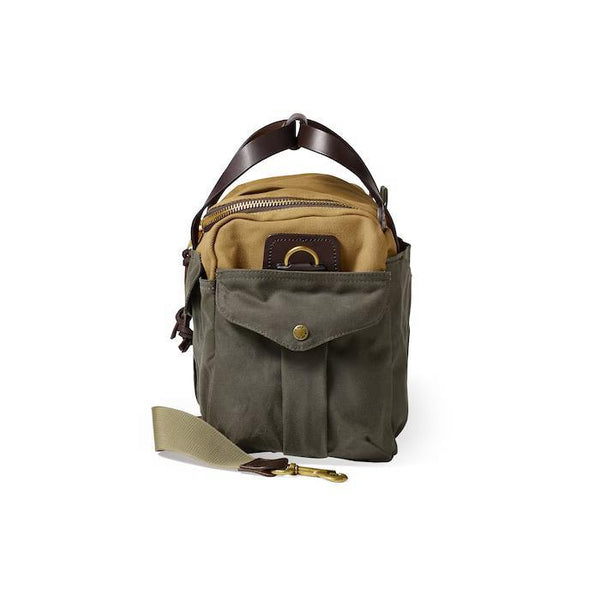 Our Heritage Sportsman Bag is an all-purpose utility bag that's useful for the field, work and travel. It's built with two of our most iconic materials for exceptional weather resistance and durability. The industrial-strength Rugged Twill boasts exceptional tear strength–it's been tested and proven capable of carrying the weight of a telephone pole. The oil finish Tin Cloth is renowned for the foul weather protection it's provided to foresters and hunters in the rain-soaked Pacific Northwest for a century. The handles are made from Bridle Leather hides tanned by Wickett & Craig, located in Pennsylvania and vegetable-tanning experts since 1865.
The panel opening zipper opens the top panel on three sides, allowing full visibility easy access to the bag's contents. Inside the main compartment are two snap-detachable dividers to keep gear organized. The exterior features flap-protected, water resistant Tin Cloth pockets on three sides and stow pockets on the fourth. The removeable webbing shoulder strap is strong enough to carry all the bag will hold, yet flexible enough to conform comfortable to the shape of your shoulder.
For the utmost utility anywhere your travels take you, our Heritage Sportsman Bag is the solution.
FEATURES
Built with durable, weather resistant signature materials
Panel-open zipper for easy access to gear
Two removeable interior dividers
Exterior flap-secure pockets
Bridle Leather handles with carry grip
Removeable, adjustable nylon webbing shoulder strap