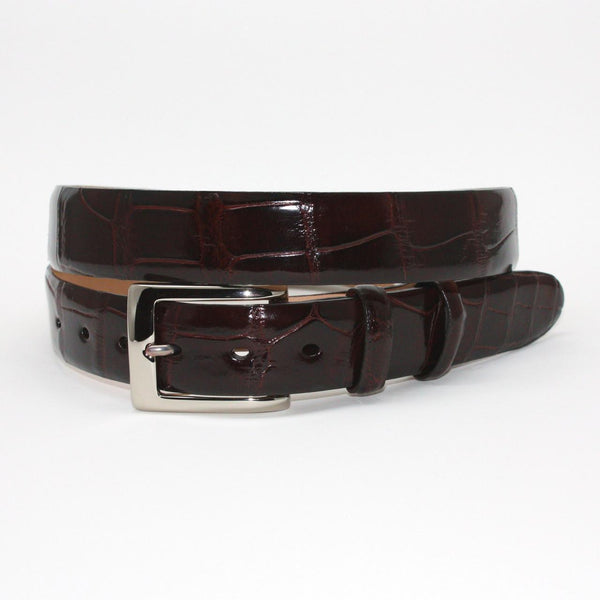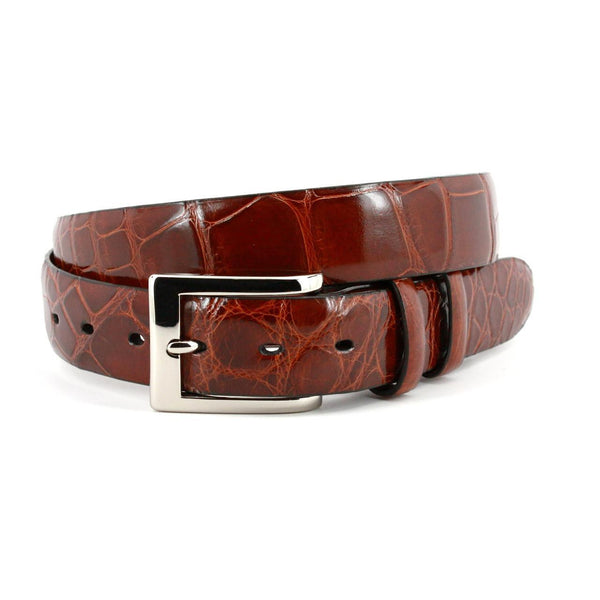 1 3/16" Genuine American Alligator Skin Belt
Width: 30mm (approx. 1 3/16").
Cut From Genuine Glazed American Alligator Skins, and Lined with Italian Full Grain Glove Leather.
The Buckle has a Polished Nickel Finish and is Removable. The Belt has the clean, classic styling of an Unstitched edge. Looks terrific with suits, or slacks.
Hand Made in USA