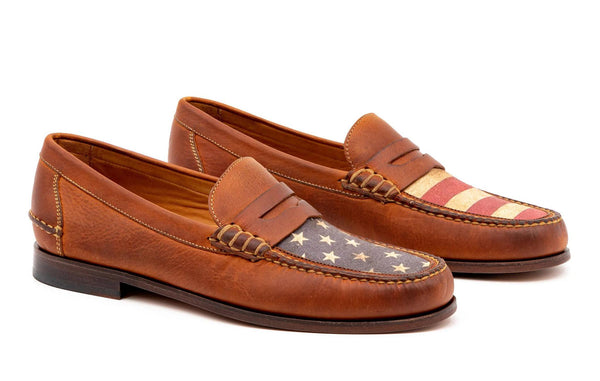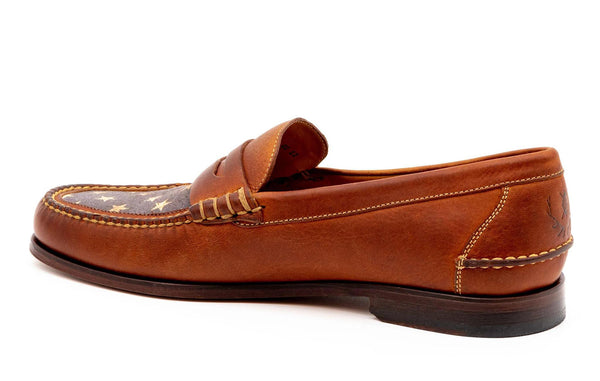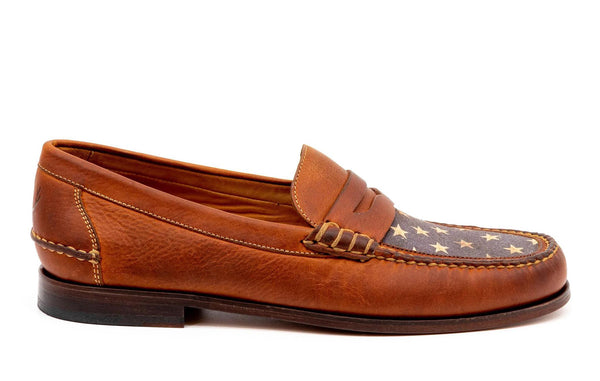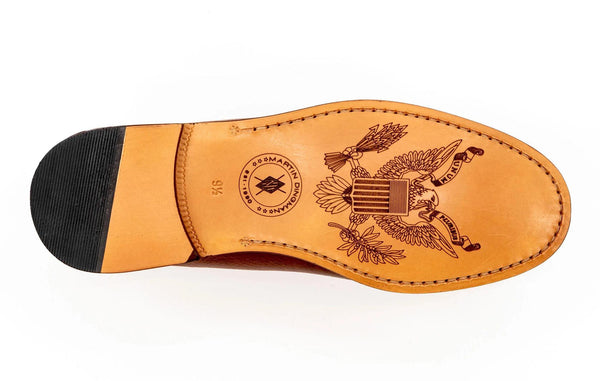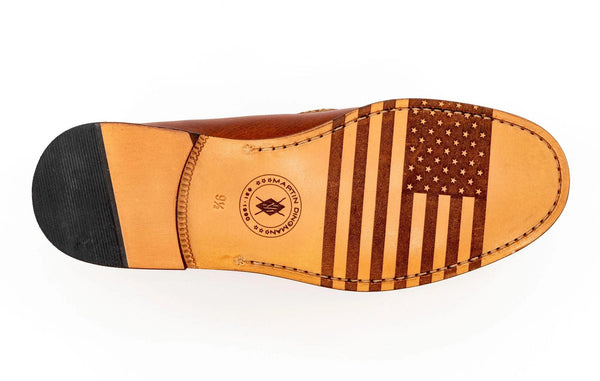 All American Oiled Saddle Leather Penny Loafers
**AVAILABLE BY SPECIAL ORDER**
What does a great shotgun, a good dog, a best friend, and the Martin Dingman All-American Penny Loafer have in common? These dependable, trustworthy, and loyal friends, will be there for you during good times and bad.
We live in a day where most everything is disposable and quality rarely mentioned. At Martin Dingman we eschew that notion and continue to believe that quality matters. The Martin Dingman All-American Penny loafer continues to be handcrafted the old school way, (hand-sewn one pair at a time) from premium oiled saddle leather. This timeless classic is fully leather lined (for comfort and durability), including a heel-to-toe comfort system, and is finished with a sewn-on all leather sole (doesn't get any better than that). The laser-etched image of old glory and the American seal on the sole, represent our love for, and belief in, the American dream. Together, we all can "take steps" toward a better America!
With jeans, five pockets, a sport coat and tie, or with shorts and a polo, you can depend on the All American Penny loafer to become your new best friend!
Oiled Saddle Leather
American Flag Design Stars and Stripes
Glove Leather Lining
Heel to Toe Comfort System
Stitched On All Leather Sole w/ Etched Image of the
American Flag and Great Seal
Handcrafted on the Bill Last