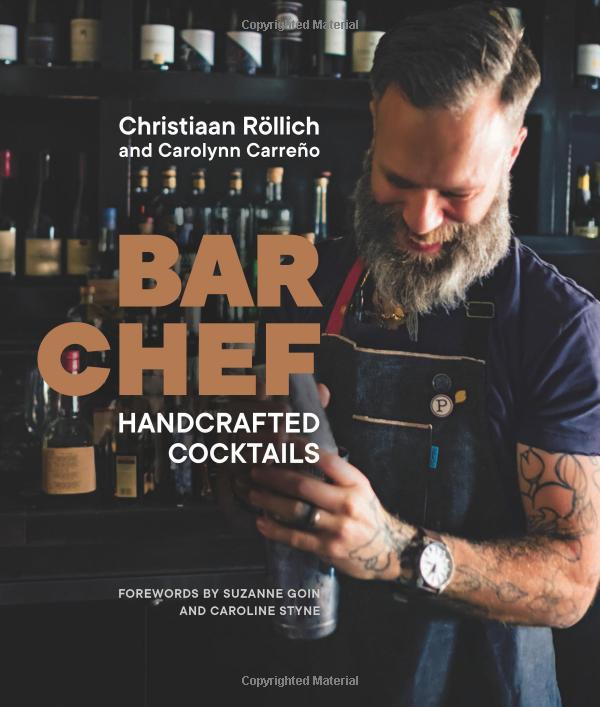 Bar Chef: Handcrafted Cocktails
An inviting handbook for cocktails rooted in classics and updated with a farm-to-glass ethos, from "one of LA's most innovative mixologists" (Forbes).
Celebrated Los Angeles bartender Christiaan Röllich approaches a drink the way a master chef approaches a dish: he draws on high-quality seasonal ingredients to create cocktails for every occasion.
In Bar Chef, Röllich shares 100 original recipes for drinks that are as beautiful as they are delicious, including the Quixote (gin and grapefruit); a Kentucky Sour (bourbon and homemade cola syrup); Eggnog for the holidays; and Röllich's signature drink, the Green Goddess (green tea vodka and cucumber with arugula, jalapeño, and absinthe), which has become a part of the language of LA.
Featuring easy-to-follow recipes for syrups, tinctures, liqueurs, and bitters with herbs, spices, and seasonal fruit, Röllich guides you through his creative process, demystifying the craft of cocktail making. With stunning color photography and the suave storytelling of your favorite bartender, Bar Chef will become a go-to bar book for home cooks and cocktail enthusiasts, inspiring and pleasing readers with every drink.