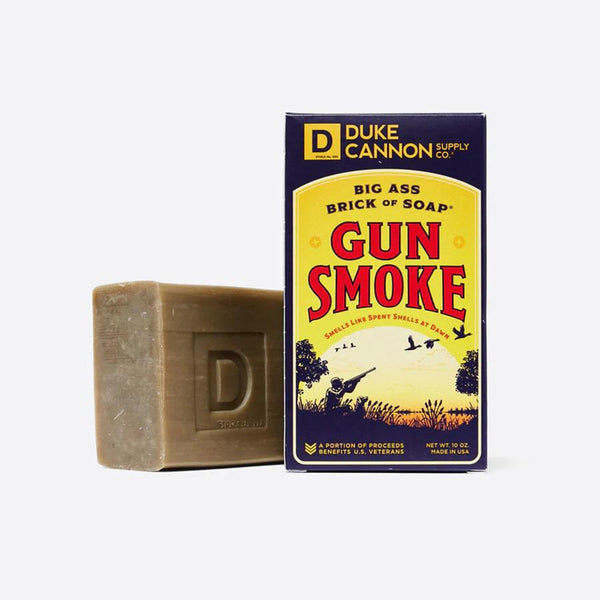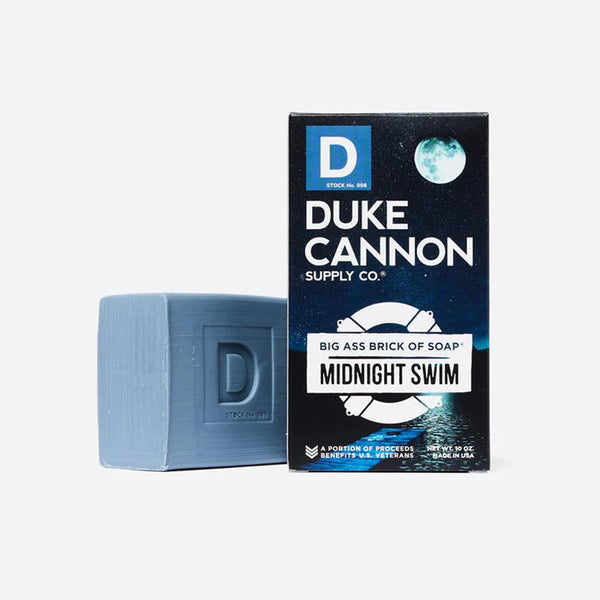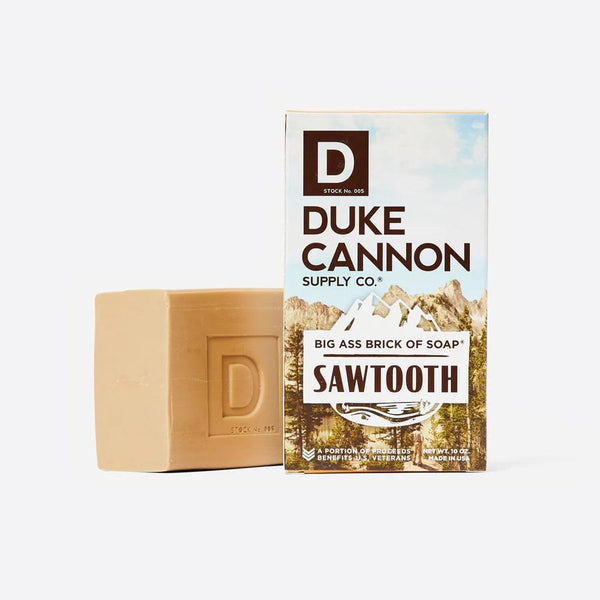 Big Ass Brick of Soap – Gun Smoke
An ideal fall Saturday in Duke Cannon Country involves just that — the country. There isn't a minivan in sight, and the closest spoils of concrete are a good thirty miles away. While surrounded by your hunting buddies (two or four-legged), the sun pulls itself above the horizon line, and you're filled with that particular adrenaline as your first shot rips across the sky.
Gun Smoke attempts to capture that moment. The whiff you'll get isn't exactly metallic Cordite; rather, notes of smoked wood, bourbon vanilla, and charred leather combine to form a rich, slightly smoky scent that reminds you of a successful morning spent alongside your favorite fellow sportsmen.
Big Ass Brick of Soap – Midnight Swim
Duke Cannon has never taken a "refreshing dip" in the hot tub of the Best Value Motel near O'Hare, and he won't be going down the community waterslide this Saturday. No, Duke Cannon's idea of aquatic refreshment is a moonlit cannonball into the crystal blue water of a remote forest lake.
Experience the refreshing blend of pure water, fresh air, and crisp greens with this American made soap inspired by the invigorating adventure of a midnight swim.

Big Ass Brick of Soap – Sawtooth
Duke Cannon has never taken a professional sabbatical, or considered traveling abroad to "find himself". However, even the hardest working fellow requires an occasional getaway. When that time comes, he prefers to head for the mountains.
On a winding, wooded trail in the shadow of jagged peaks, he finds his respite – and the inspiration for this Big Ass Brick of American-made soap, with scents of alpine air and cedarwood.