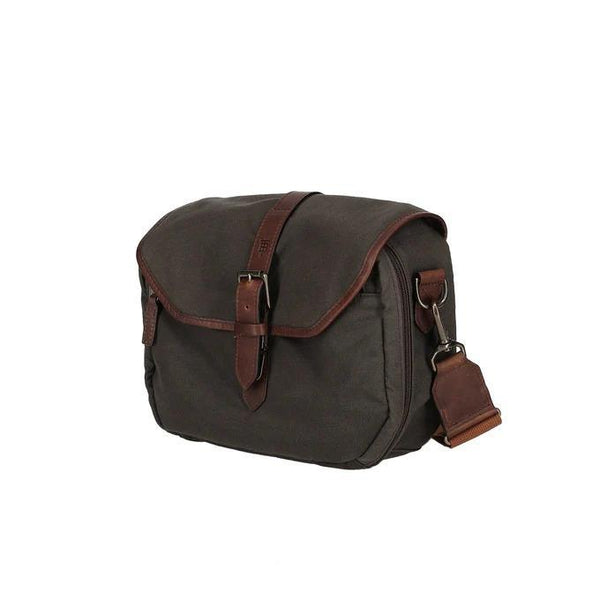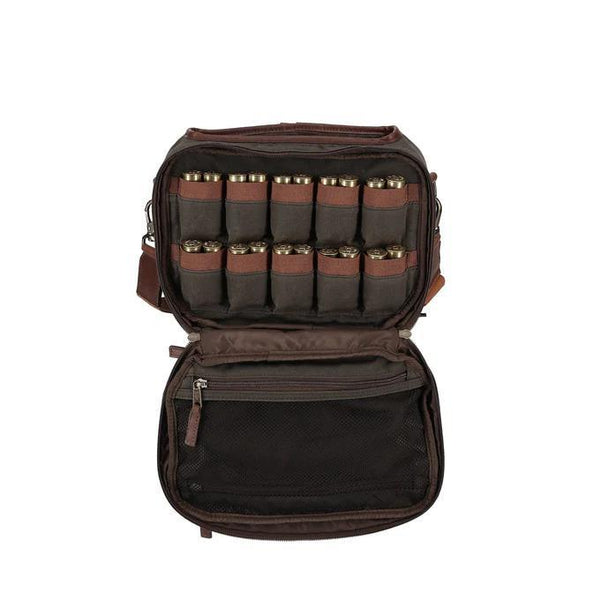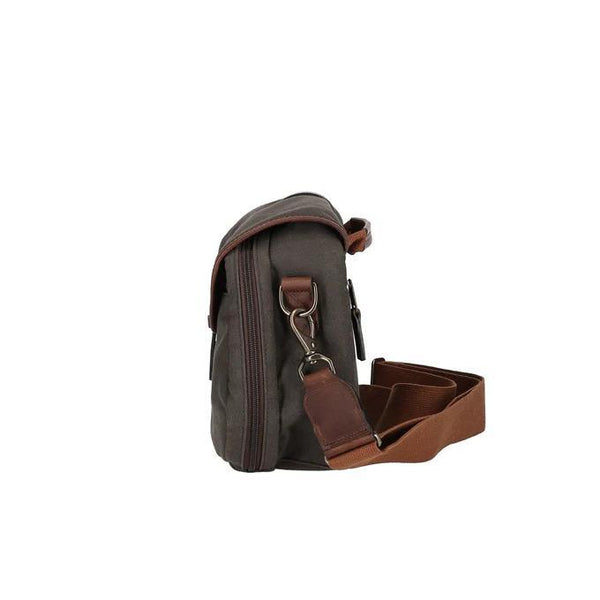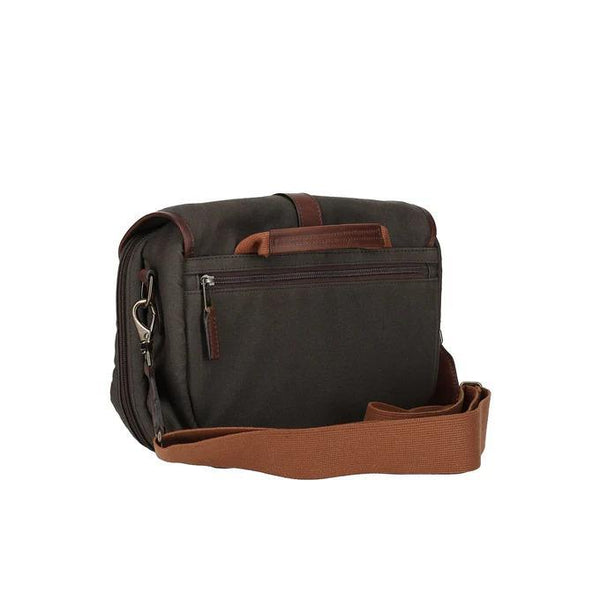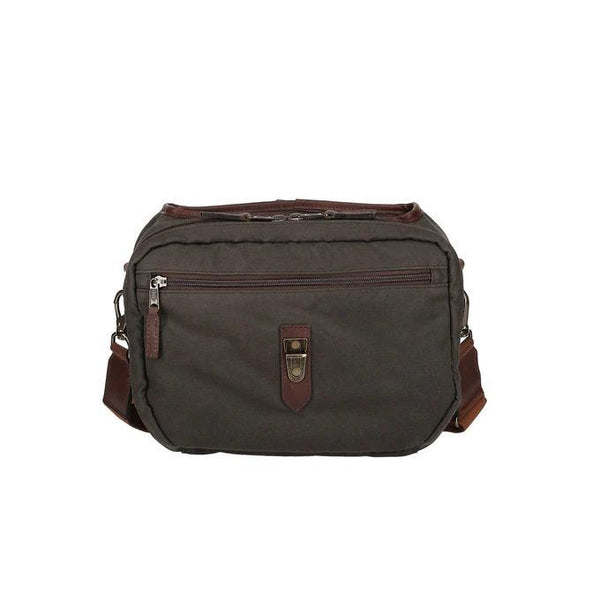 The venerable speed bag with functional updates for the modern sportsman.
The Tom Beckbe Blind Bag is a functional update to the venerable speed bags carried by seasoned sportsmen from America's flooded green timber to Scotland's grouse moor. In keeping with the traditional design, a generous main compartment is accessed through a leather-bound top opening and secured with a weatherproof flap that opens easily with a quick-release buckle concealed under the belted strap.
From there we've taken liberty with the classic design for additional functionality. This waterfowl Blind Bag is designed both to be carried cross-body for wingshooting on the move and to be hung from a peg when you've reached your blind. On the go, the front zippered shell compartment's ten double-shell pockets are easily accessible, securely carrying up to 20 shells of 12 gauge (or smaller) ammunition in elastic bound, reinforced shell pockets.
Shooting from a blind, the Blind Bag hangs securely from a solid brass d-ring located underneath the top flap. The front shell compartment can be fully unzipped in this configuration, giving you access to the main top-loading compartment, the front shell compartment, and the external front zippered pocket via a unique pass-through design. This functional design keeps all of your essentials and shells at the ready, all in one fully-accessible setup.
Constructed from our proven weatherproof Field Canvas, a unique blend of nylon and waxed canvas, the Blind Bag is also fully-lined with a waterproof nylon lining. The waterfowl Blind Bag has a cotton webbing carry handle with a leather hand pad and a D-ring under the main flap so that you can hang the bag securely while open. A 2 inch cotton webbing shoulder strap has been treated to dry quickly and resist mildew. The Blind Bag also includes an external rear zippered pocket. Dimensions: 12" (W) x 9" (H) x 4" (D)
Weatherproof waxed cotton / nylon canvas shell
Waterproof interior liner
Generous top-access main compartment
Shell compartment with 10 double shotgun shell pockets
Front shell compartment opens fully for access and utility
Dimensions: 12" (W) x 9" (H) x 4" (D)