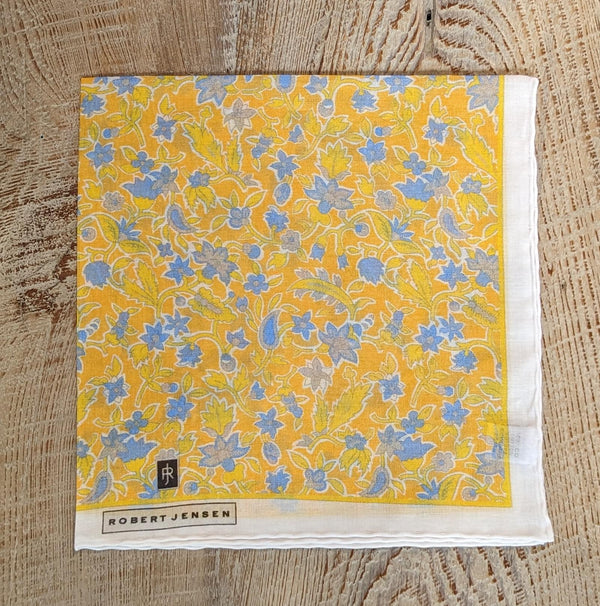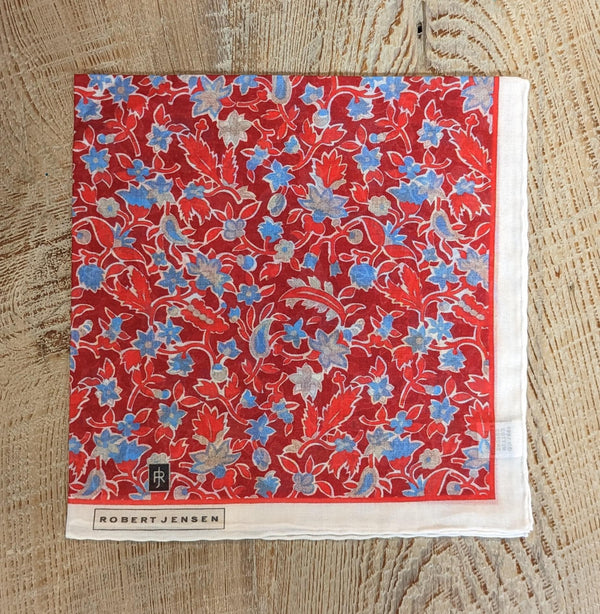 Floral Cotton Pocket Square
Adding a pocket square to a blazer or sport coat is one of the best ways to elevate your outfit for any occasion. Folded or pointed, it will show you care about dressing well.
• Measures 16 inches square
• Dry clean if needed
• 100% cotton
• Hand rolled in Italy
Robert Jensen is a menswear company specialized in ties and pocket squares. Founder and designer, Bob Jensen, has been at the forefront of American neckwear for 30+ years. A superbly handcrafted, bench made necktie that is noted as an artistic expression of personal style, part of our aesthetic balance, our personal story of respect, honor, and effort.