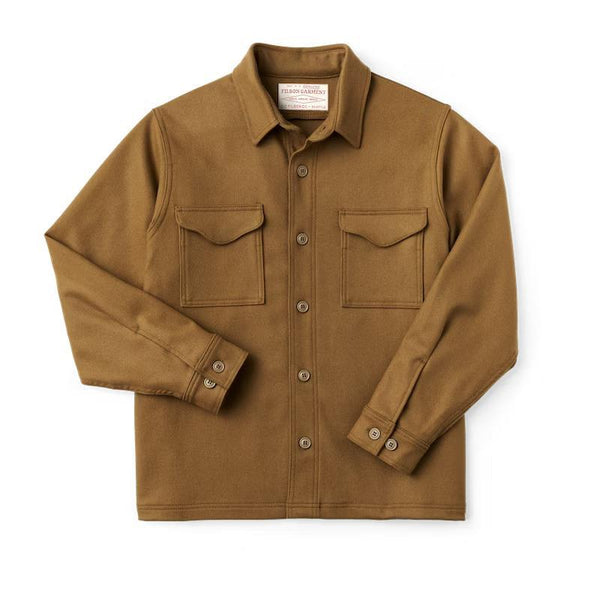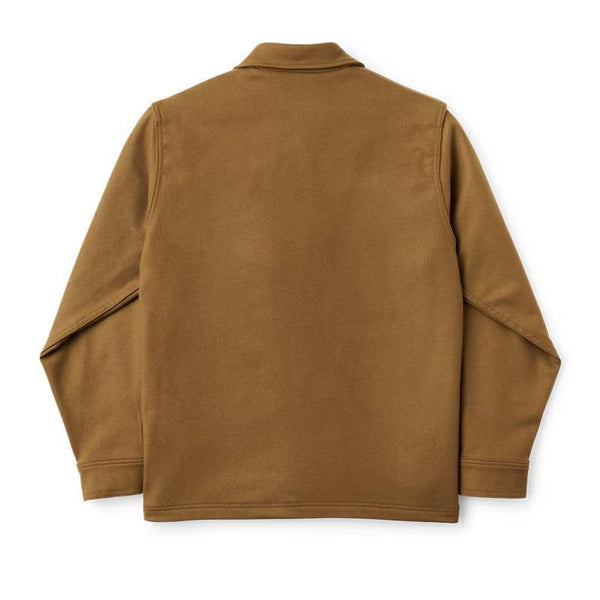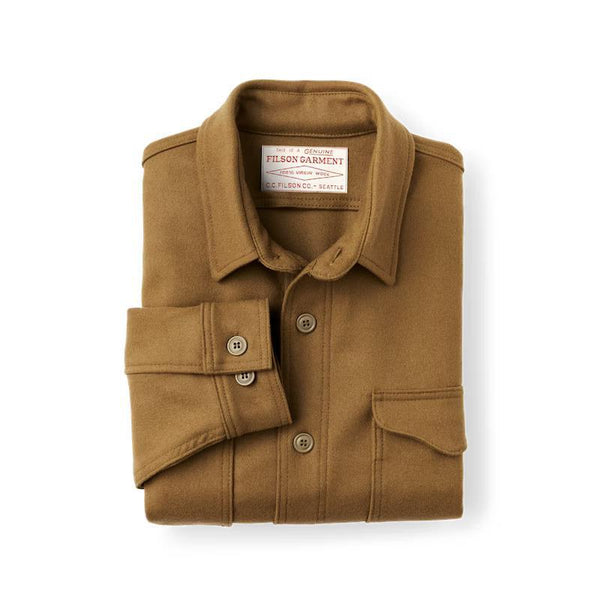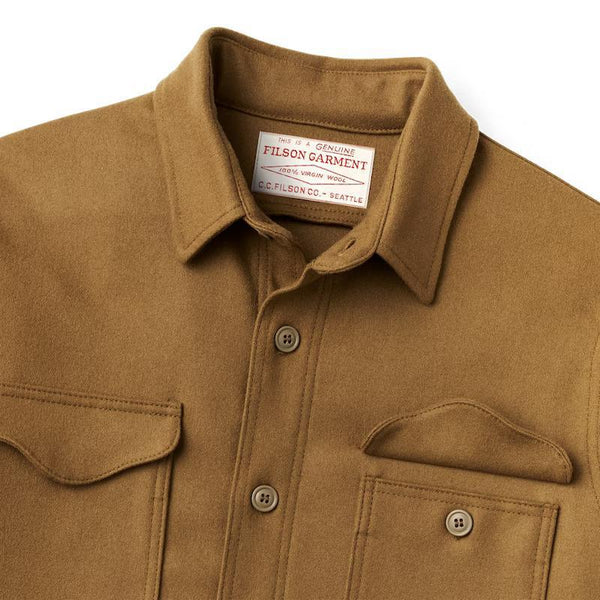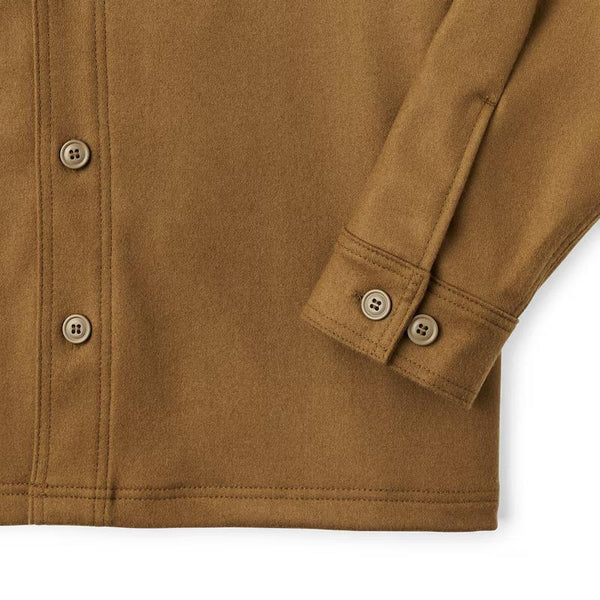 Introduced into our product line some fifty years ago, this iconic shirt jacket has served more outdoorsmen in a wider range of conditions than we could begin to count. A heavy shirt, overshirt, insulating layer or light jacket—it performs without fail, no matter what role it serves. One long-time Filson employee recalls his father packing his favorite Jac-Shirt on each and every hiking, camping and canoeing trip taken with his Boy Scout troop throughout the 1980s. That same Jac-Shirt is still in service.
Sewn in our Seattle factory, our original Jac-Shirt is an outdoor staple that provides warmth in all conditions like only 100% wool can. The 18-oz. fabric is crafted with a tight weave that delivers an optimum balance of breathability and wind resistance, while providing durability for decades of service. Wool has a complex fiber structure consisting of thousands of microscopic filaments sheathed in lanolin-coated scales. This unique structure makes wool naturally water-resistant, moisture-wicking and warm even if it gets wet—the very reasons it's been the champion of outdoor clothing for centuries. This same fiber structure also allows wool to release dirt and odors, making care and maintenance a breeze. Mankind has tried to manufacture fabrics that mimic wool's performance properties with varying degrees of success. Fleeces, soft shells and stretch-woven synthetics are the results of these efforts—all can perform specific functions quite well, but none can provide the all-around performance of nature's original miracle-fiber.
Our Jac-Shirt is a clean, simple design with a straight hem for untucked wear, but cut long enough that it can be tucked in to keep the wind out. Designed for work and active use, it's roomy cut allows plenty of room to move without binding, and can fit over a shirt, heavy base layer, or light sweater. The two chest pockets feature buttons that are hidden, so they don't show with the pockets unbuttoned. For the hunter, this means no worries about gunstocks snagging during the gun mount. It also means your phone is protected, yet easy to access without fumbling with buttons when an important call comes in.
The Filson Jac-Shirt — a versatile performer that's earned a favored status in outdoorsmen's kits since the 1970s.

FEATURES
Sewn in the USA with 18-oz. 100% wool
Wind resistant
Insulates dry or wet
Serves as heavy shirt, overshirt, or light jacket
Flap-covered chest pockets with hidden buttons
MATERIAL & CARE
MATERIAL

18-oz./LY 100% Seattle Wool

CARE