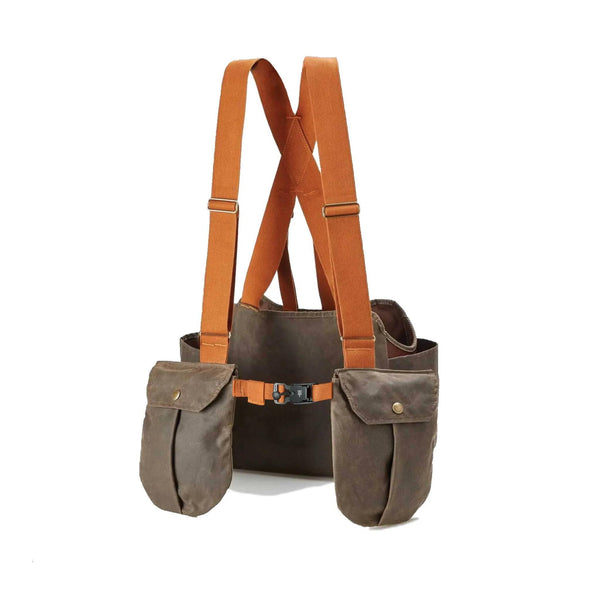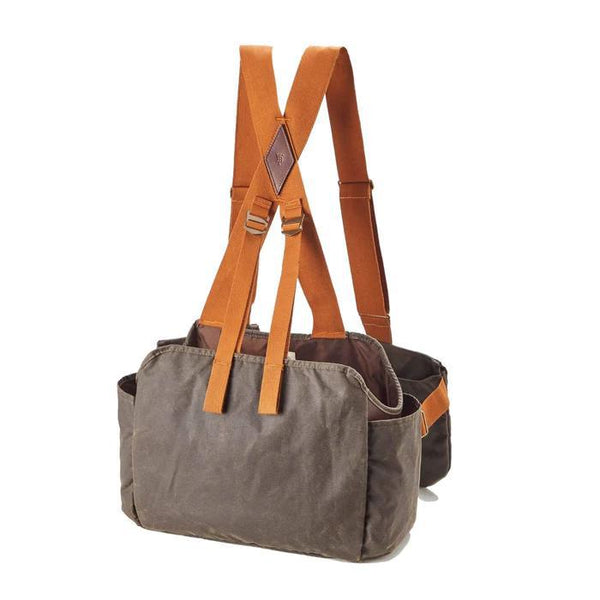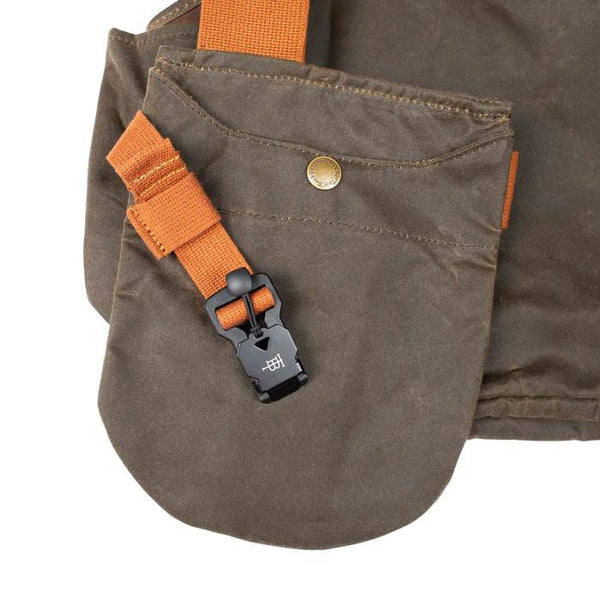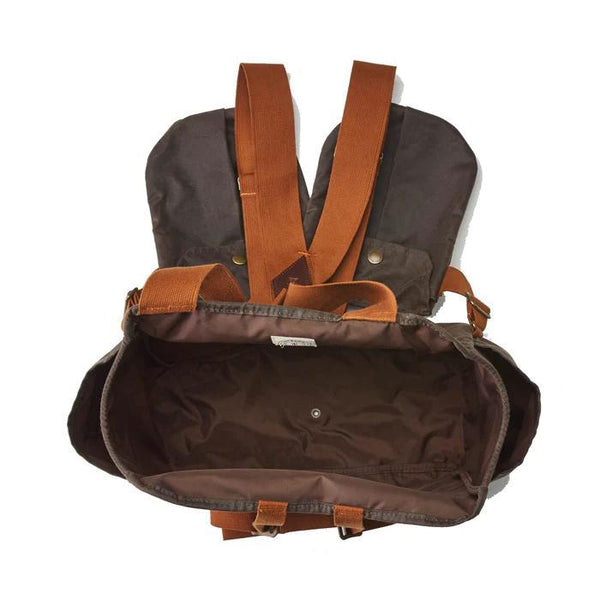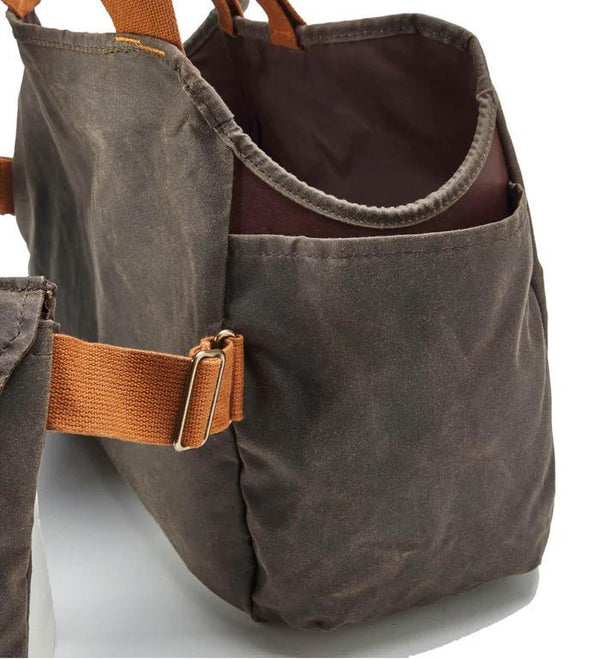 – Shell fabric made from durable 8oz waxed shelter cloth

– Adjustable shoulder straps made with no-stretch, 100% cotton webbing

– Fully-lined front pouches with secure reverse snap pockets

– Rear gamebag with two side pouches and center drain eyelet

– Open-back design for breathability and easy game pouch cleaning

– Adjustable side straps and front waistband for the perfect fit
Essential for the field.  
"Drawing on years of experience in the field, we explored dozens of designs and configurations to find the optimal placement for each element of the Strap Vest. The result is a thoughtfully crafted, durable bird hunting vest designed to carry your field essentials.
We built our upland Strap Vest from the same durable waxed shelter cloth that we use in our proven Tensaw Jacket. The fully-lined front pouches and rear game bag are supported with adjustable shoulder straps made from no-stretch, 100% cotton webbing treated to dry quickly and prevent mildew. The open-back design offers breathability and makes cleaning the game pouch a breeze. The rear gamebag has a center drain eyelet and two side pouches for water bottles. The front pouches have a single, gusseted front pocket, secure reverse snap pocket, and pocket flap that stows neatly into the front pouch when the action picks up. The side straps are adjustable for a perfect fit. The front waistband adjusts and cinches easily with a Fidlock V-Buckle. Two sizes: Standard (S-M-L) and XL (XL-XXL)." - Tom Beckbe
Front pocket pouch: 7.5" W x 9" H with a 1.5" gusset
Rear game bag: 14" W x 11" H x 6" D
Overall shoulder strap length: 30" for Standard, 32" for XL