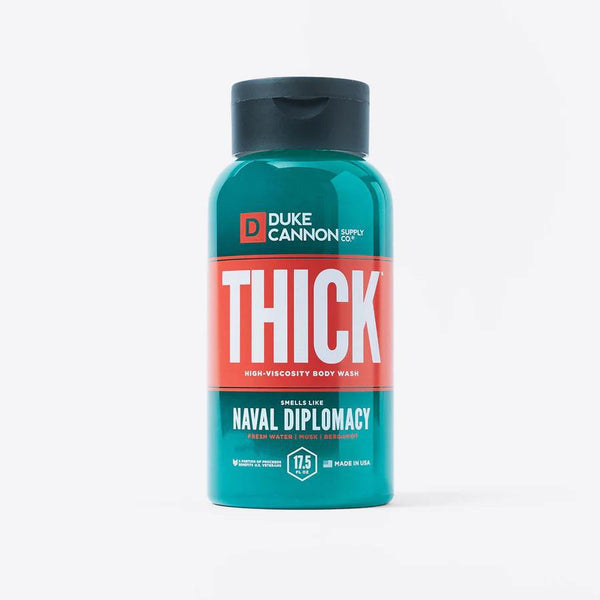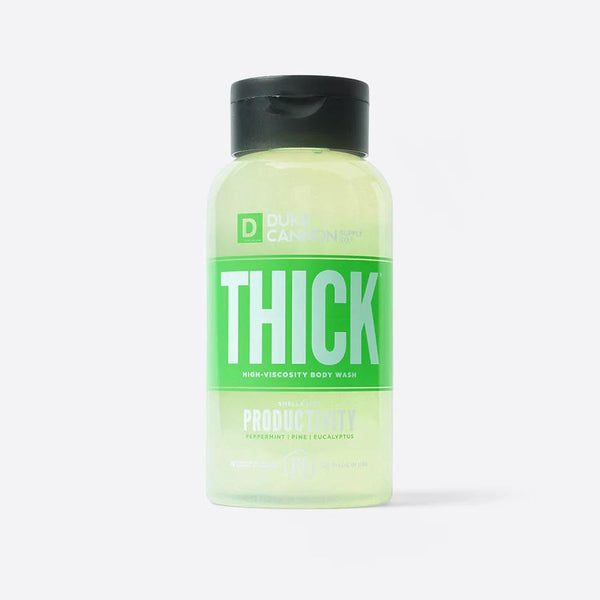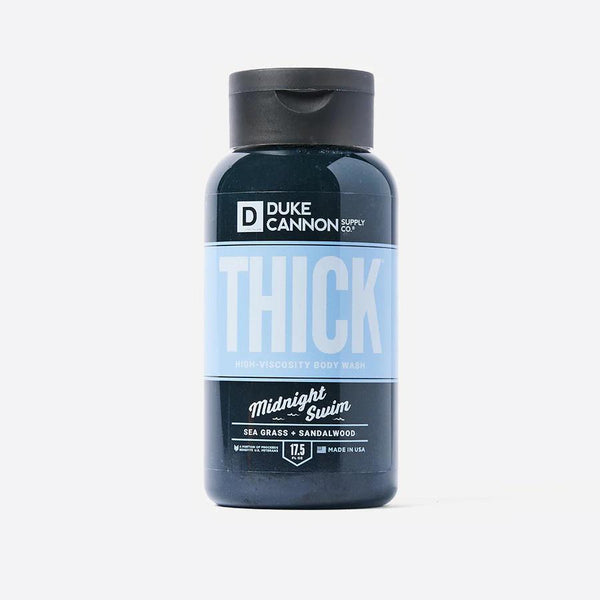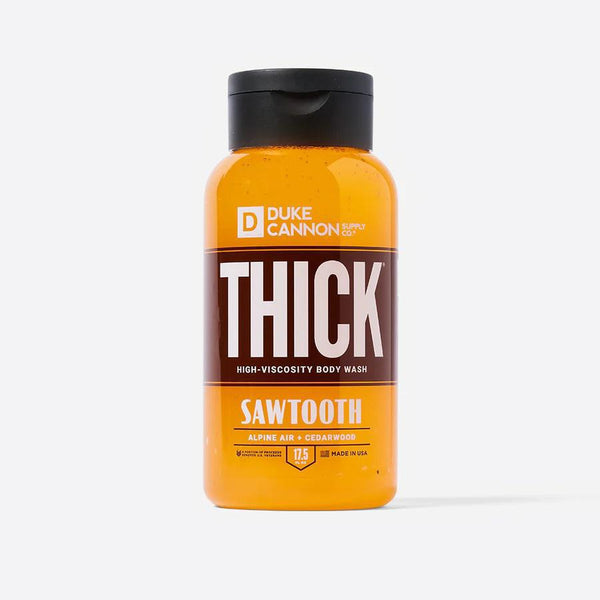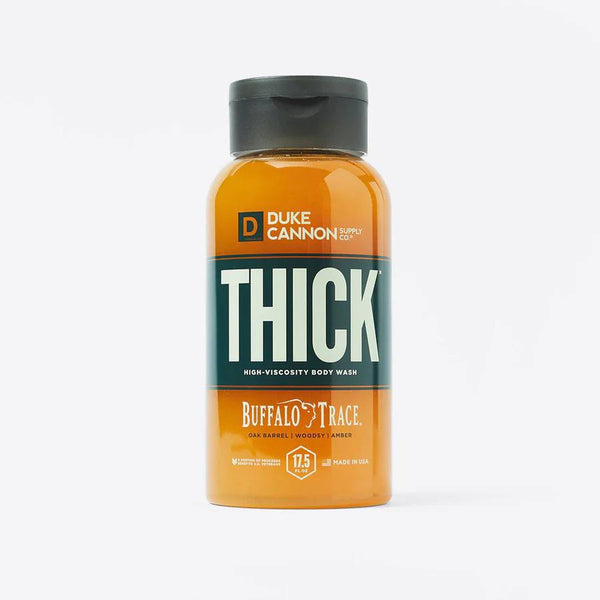 THICK High-Viscosity Body Wash
Fact: Teenage body washes are weak, watered down, and smell like Friday night at fraternity row. Simply put, they don't get the job done. Hard-working men require a shower of substance to accomplish a full day's work.
Duke Cannon's THICK is formulated with a noticeably higher viscosity and built to work effectively on your body, not spew down the shower drain.


Naval Diplomacy
The aquatic scent blends notes of fresh water, open-air, and bergamot. Smells like Naval Diplomacy.
Productivity
Invigorating scent blends notes of fresh eucalyptus, peppermint, and woodsy pine. Smells like Productivity.

Midnight Swim
Featuring scents of sea grass and sandalwood, Midnight Swim smells like a moonlit cannonball, not the hot tub at Starlite Motel.

Sawtooth
Featuring scents of alpine air and cedarwood, Sawtooth smells like a scenic drive in late fall, not the DMV in South Albuquerque.

Bourbon Oak Barrel
Inspired by our favorite place on earth, The Buffalo Trace Distillery, this body wash has a rich oak barrel scent that smells as good as bourbon tastes.